Apple recently announced that it made a significant change to the latest release of its operating system. Its new iOS 14 system has a new privacy feature impacts how Facebook Ads processes and receives conversion information from its advertising pixel. This new tool also affects companies that advertise on its mobile platform. The feature will also impact small businesses that optimize, target, and report conversion events on every Facebook business tool.
The company announced the new function during the summer, and they received major objections from Facebook and other companies. Apple delayed the release of its privacy feature to early 2021.

The technology world expects Facebook to unveil its latest privacy feature this month. What can small businesses, marketers, and advertisers expect after its release? In this article, we will discuss how Apple's new iOS 14 policy will affect Facebook Ads. You'll also learn how your small business can prepare for the upcoming changes.
Apple's App Tracking Transparency Prompt Causes Issues for Facebook's Ad Platforms
Apple's iOS 14 currently displays a prompt for all applications, including Facebook's flagship app, Messenger, and Instagram, before users install them on their mobile devices. It advises them that certain apps will track their information on and off their platform.
Users have two choices. They can allow the app to follow them, or they can decline tracking before the installation. This new technology is Apple iOS 14's App Tracking Transparency (ATT). This feature doesn't allow companies to collect or share information unless users agree to opt-in. It's similar to other websites that prompt users to turn on cookie tracking on their website to comply with Europe's General Data Protection Regulation (GDPR).

Unfortunately, Apple's new policy significantly affects companies like Facebook who rely on user usage data to report their actions and purchases they make from ads. The social media giant also collects this information to build remarketing campaigns for customers.

Because of the change, Facebook apps can no longer collect the identifier for advertisers (IDFA) information on iOS 14 devices. These changes affect Facebook's ability to target its advertisements. In the past, users could opt-out of data sharing, but this feature was difficult to find. IOS 14's ATT feature makes it easy to opt-out. It can prevent Facebook from targeting most of Apple's customers if they decide to opt-out, causing their profits to decline.
Facebook's Response to Apple's New iOS14 Policy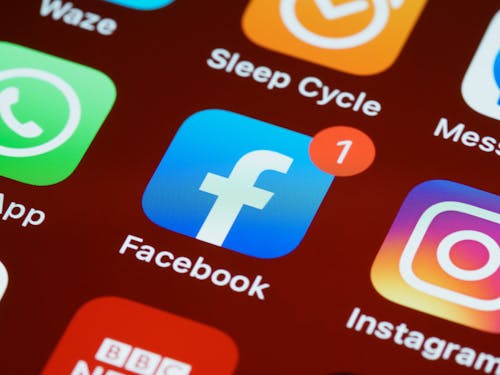 Last December, Facebook publicly responded to Apple's controversial new feature. Dan Levy, the company's vice president of ads and business products, published an op-ed called: "Speaking Up For Small Businesses."
How Will iOS14 Affect Facebook Ads
There are several ways that the new iOS 14 update will affect your Facebook advertisement, according to WordStream Online Advertising.
1. The new prompt will force companies to rely on Apple's in-app payments and subscriptions. Apple does not receive revenues from Facebook ad revenues and companies with similar models. They will receive them when apps have in-product subscriptions and payments.

2. Advertising will be less efficient and less effective. Facebook's ad platform usually uses conversion tracking, remarketing, and other technologies to track user behaviors. These tools rely on the platform's tracking platform. When users opt-out, it renders Facebook's pixel useless for that users. If every iOS 14 user opts out of Facebook's tracking, companies using the platform cannot advertise to individuals using remarketing in the future on their phones.

3. The new policy may lower online sales related to advertising since they will be less personalized due to users opting out of tracking. It may decrease online sales revenues for small businesses.

4. The loss of ad remarketing and personalization could lead to a dramatic drop in revenues. Facebook app install ad revenues may drop by 50 percent because of the loss of personalization.
How Will Facebook Ad Measurements Be Affected?
Apple's App Tracking Transparency will also affect how Facebook Ads collect information from users. According to Search Engine Journal, it will affect several of its tools, including its Ads Insights API, Ads Manager, and Ads Reporting.
Because of Apple's ATT, 28-Day attribution will no longer be supported by Facebook's platform. Only historical data will be available through the API.
The social media giant will still support 7-day click attribution; however, 7-day view-through attribution will disappear.
Apple's ATT will also affect Facebook Ads offsite conversion events. Facebook Ads users will no longer include delivery versus action breakdowns through their platform.
Conversions that occur will be reported based on when they took place, instead of the ad impression.
Facebook will use statistical models to make up for the data they'll lose from iOS14 users. Additionally, some windows will only show partial reporting. In this case, Facebook will alert users when they used statistical models.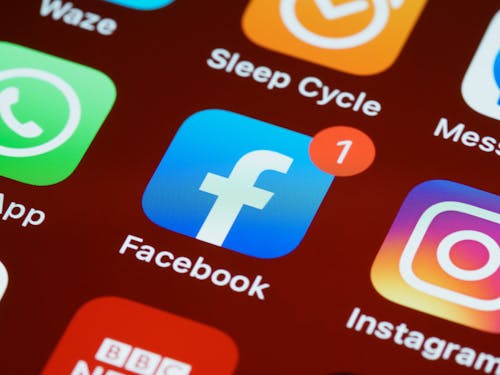 Advertisers may still target their campaigns based on geographic and demographic data segments; however, they cannot see this information classified by specific factors.
Technical Changes Facebook Has Made to Help its Advertisers
Facebook has created a new tool called "Aggregated Event Measurement." This new tool minimizes the impact of data loss on its advertising platform. It will help businesses measure their campaign's performance in a way consistent with consumers' decisions related to data.
The company believes the approach offers certainty and stability to partner apps. Additionally, they can view their off-platform activity on partner websites using the off-Facebook Activity feature. Here are some additional features of this new tool.
The Eight Conversion Limit
Facebook will only allow advertisers to track eight conversion events per domain. It can be 8-pixel based events or eight custom conversions. The company will implement this change for customers automatically occur, so businesses will not need any changes.

The platform will rank these conversion events based on priority for reporting. For instance, a business may select "Add to Cart" or "Purchase" as two of eight events. If a customer uses both actions, it will record the "Purchase" as the higher priority event.

Search Engine Journal says domain owners can configure which eight events Facebook's Events Manager tracks. When advertisers change one of the events, the platform will place a three-day hold until marketers can run a new campaign using it. This cool-down period ensures Facebook's ad campaign accurately reports events.
Domain-Based Pixel Ownership
Facebook once created and assigned its pixels to its Ads accounts. After the changes to iOs 14, the company requires these pixels to be assigned to verified domains. It only matters when the advertiser owns the domain and wants to measure custom conversions on their site.
How Can Facebook Advertisers Prepare for the iOS 14 Changes?
Although Apple's changes are concerning, small businesses who use Facebook ads in their marketing campaigns can prepare for Apple's App Tracking Transparency feature. Facebook says that companies can implement the following changes to prepare for Apple's ATT.
Update to Facebook's SDK for iOS 14 version 8.1 – It will help your company personalize ads the platform delivers to iOS 14 users. Additionally, this update will help your business to receive app conversion events reporting. Administrators can follow updates using the Events Manager. The platform's SDK for iOS 14 version 8.1 supports Apple's SKAdNetwork API. It also can measure app installs.
Learn how to use Facebook SDK, App Events API, and Mobile Measurement Partners to reach devices on iOS14. It will also help your business to measure the performance of your ad campaigns.
Verify your website's domain to avoid any disruption of your advertising campaign. It must occur at a top-level domain plus one (eTLD+1).
Facebook says companies must prioritize domain verification when their domains use its pixels for multiple business or personal ad accounts. It will enable companies to configure pixel conversion events with Aggregated Event Measurement becomes available.
Configure eight preferred web conversion events for each domain in Facebook's Event Manager. Facebook will configure the conversion events they believe are most relevant to your small business based on its activity. The company says it will deactivate all other events for campaign optimization and reporting.
Does your company need to create a successful Facebook Ads campaign to promote your Dallas business? Dialed In Web can help your business get results that can take your company to the next level. To schedule a consultation, contact us today.